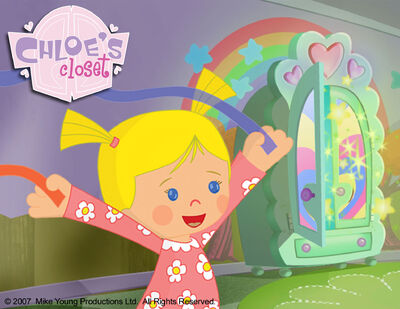 Welcome to the Wiki
Edit
Welcome to the wiki. We're a collaborative community website about your topic that anyone, including you, can edit. Click the edit button at the top of any page to get started!
Describe your topic
Edit
Chloe, Tara, Jet, Lil & Little Mac are getting ready for Tater's birthday in Sleeping Tater.
Chloe, Tara & Carys visit Poland in the episode ''Flower Power''.
Chloe, Tara & Jet plays the bagpipes in Cloudberry Cakes (Song).
Latest wiki activity
Edit
Cada año estamos de acuerdo
Cada ano estamos de acordo
The month's featured
Edit
TV Special
Edit
Chloe's Closet: Abra-Catastrophe
Character
Edit